As the decision-making body, the board of directors includes the chairman of the board of directors and the secretariat. The secretariat is in charge of various departments of the Institute of International Exchange.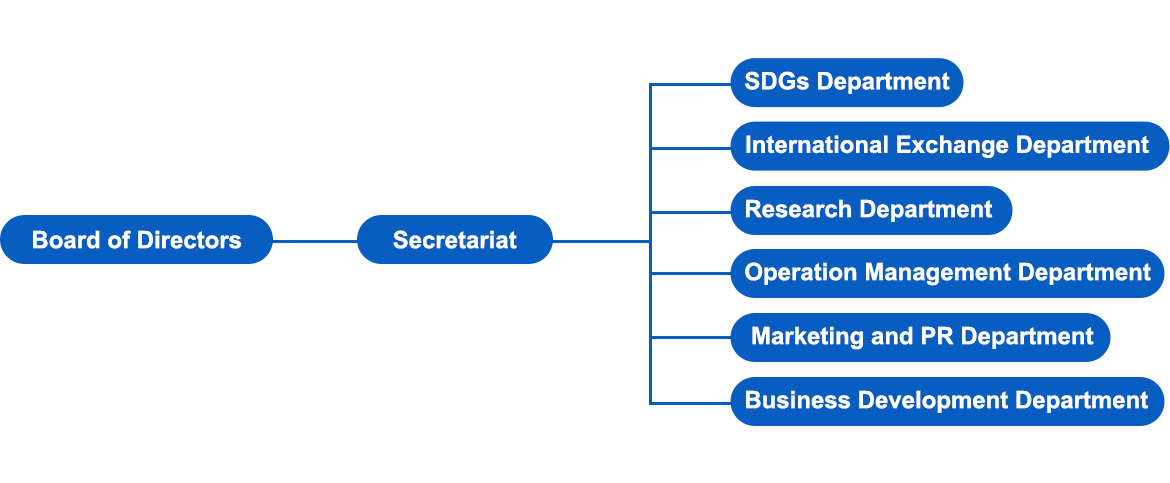 The secretariat is a coordination and monitoring agency. Its main functions include planning, organizing, coordinating, monitoring and evaluating organization plans and activities. The tasks of the secretariat also include the development of ideas, innovations and suggestions for cooperation under the Institute of International Exchange, as well as the development of plans and mechanisms for the sources and funding of our self-reliance and self-sustaining operations. The secretariat is located in Bucharest, Romania.
The secretariat has six departments, namely the SDGs Department, International Exchange Department, Research Department, Operation Management Department, Marketing and PR Department, Business Development Department.




The advisory committee is composed of experts from various fields in the region, and put forward constructive opinions for the research, project, planning and development of Institute of International Exchange.
Vice President-at the Order of Architects of Romania-Bucharest Branch
Member of The Romanian Society of Cultural Anthropology
Chief Executive Officer at Learning Disabilities Worldwide
Founder and President Thread of Hope, Inc
Professor and PhD supervisor of Peking University
Winner of China National Natural Science Second Prize
Nuclear Security Researcher & Member of World Institute for Nuclear Security
Vice President of the Copperstone University
Co-Founder at The International Centre for Innovation in Education
President of World Council for Gifted and Talented Children
Director General of Institute of Afro-European Cultures in Paris
Consultant in the areas of communication and political strategy
Founder/Team Lead of Pan African Centre for Climate (PACC) Policy
Organizational Development & Coordination Specialist of Cuso International
Founder & CEO of Tomorrow People Organization
Professor of High Technical School
Chairman of The Design Alliance Asia
Co-founder of Graphic Design Association of Malaysia
President & CEO of Sales and Marketing Executives International
President of Old Clayburn Marketing & Management Services, Inc.
Senior Lecturer of Holon Institute of Technology, Israel
Founding Chairman of NGO ECOWEEK